Is the Long Island Marriage Counseling Center in Huntington, NY for you?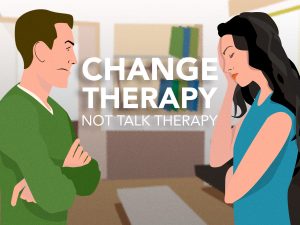 Have you been feeling the frustration, pain, hurt and sadness of a difficult marriage?
Are you tired of living with rounds of fighting, lack of respect, poor communication, affairs, financial, family, or parenting issues, etc.?
Have you tried to resolve the underlying issues, with little success?
At the Long Island Marriage Counseling Center, we offer proven SOLUTIONS that will help you and your family! Come in alone or with your Spouse.
As a trained psychologist and marriage/family therapist, Dr. Diane Kramer has been leading couples to develop the ?GOOD MARRIAGE? for over 35 years. She will help you and your Spouse STOP the Vicious Emotional Cycle of Attack and/or Withdraw. At the same time, Dr. Kramer helps you discover and resolve the real underlying issues.
Working with Dr. Kramer, the two of you will rebuild trust, respect and a loving connection. You will move toward the mutual ?Give and Take? of the ?GOOD MARRIAGE?.
If your Spouse is not available for Couples Therapy, Dr. Kramer can help you sort out your life and decide how best to deal with your Spouse and your marriage.
Dr. Kramer is in the process of releasing her second book: Marriage and Divorce: When to Hold and When to Fold.
Call Dr. Kramer now to set up an appointment at 631-553-1476 or email Marriage Counseling Long Island.
We have discovered what makes some couples stick in their marriage and benefit from marriage counseling while others break apart. It is not simple. Yet we have helped hundreds change the old painful patterns and prevent divorce.
Our couples who come for counseling wrestle with such issues as:
Divorce

Cheating and affairs (emotional and otherwise)

Coldness and distance

Constant or erratic fighting

Secretiveness and lying

Conflicts in parenting, finances and work/home responsibilities

Control and communications problems

Blaming, complaining or attacking
Long Island Marriage Counseling – How We Work With You:
Marriage Counseling is hard work. When couples decide to stick to their marriage, they must embark upon a journey of renewal and change.
In marital therapy at the Long Island Center, we help couples PAUSE the Vicious Emotional Cycle of Attack and/or Escape and uncover the key core issues in their marriage and in their own personalities that cause them to have difficulties.
During the marriage counseling, we help the couples to understand and change key core patterns. We get each spouse to begin the marriage change process that results in respect, trust, integrity, support, caring and love – the 'Good Marriage'.
When instead the couple decides to end the marriage relationship, they must face separation, setting up separate households and transforming their parenting roles.
On Long Island, breaking up a marriage is especially difficult because of the costs involved, as well as the burdensome legal system.
If that is your decision, we offer divorce mediation through our partner, the Long Island Center for Divorce Mediation. We also offer divorce, post-divorce and family counseling to help you through this difficult time of emotional and financial crisis. Dr. Kramer is a trained divorce mediator and an expert in Co-Parenting.
Long Island Marriage Counseling Center – We Offer:
Marriage Assessment and Marriage Counseling

Individual Therapy during the Marriage and post-Marriage

Family Therapy as needed for the marriage and the children

Divorce Consulting so you learn your rights and know what to expect from the courts and the lawyers as you exit your marriage
I would love to discuss your needs further. Give me a call at 631-553-1476 or email me at Marriage Counseling to discuss how I can help, or to make an appointment at the Long Island Marriage Counseling Center.
As an experienced marriage counselor for more than 35 years, I believe I can help.
(Note: If you are interested in individual therapy, please click Long Island Therapist.)