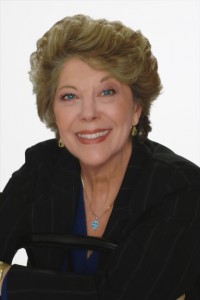 LI Marriage Counseling Center, Huntington, NY
Do you know what an excellent marriage is?
Almost all couples who come to the Long Island Marriage Counseling Center want an excellent marriage. Sometimes they cannot describe what it is, but when they hear the description, they say: "Yes, that is what I want!"
So what is it? It is the best of all worlds ? you get to be fully yourself and yet close to another person who loves you just as you are. You are separate and yet connected. The two of you decide together on important decisions and pay attention to satisfying each other?s needs as well as your own. You work on not hurting each other. Sound like a dream – yet some couples achieve this.
There is more – Both of you experience support, trust, respect, acceptance and warm loving feelings, along with affection and loving sex. The power struggle retires itself. In its place is the ability to really listen to each other, understand the ?why? behind each point of view and use that understanding to come to mutually satisfying decisions, without sulking or getting angry.
What is more, you each open up and disclose yourself deeply, because of the caring, support and respect that nurtures you. You trust that you will not be attacked, blamed or devalued. You each have separate interests and shared interests, stimulated by similar life values. You each know how to make the other feel loved, satisfying each other?s ?language of love?. (That is, you each are getting your own needed combination:
Quality time,
Words of appreciation and validation, along with intense listening
Affection and physical intimacy
Support and validation
Acts of service
Special gifts
And best of all, this mutual need satisfaction continues through time ? as, together, you solve the problems that emerge from the ups and downs of? life.
Are you interested in learning more about having an excellent marriage?
If you are interested in learning more, please send me an email using the form to the right or call me at 631-553-1476. I would love to discuss.
Warmly, Diane
Dr. Diane Kramer, Long Island Marrriage Counselor and Psychologist
Long Island?Marriage Counseling Center at Huntington, NY
75 Prospect St., Suite 103
Huntington, NY 11743
631-553-1476